Afraid of the Dentist Glasgow
Afraid of the Dentist Glasgow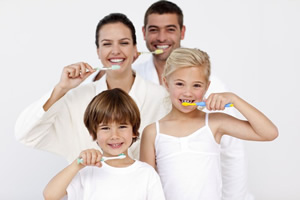 It is common for many people to be afraid of the dentist. We understand this at Hallcraig Dental. Whatever the reason for your fear we are here to help you!
We can offer sedation to patients who are afraid of the dentist in Glasgow.
Dental sedation (IV sedation) is a safe and proven technique to help reduce your anxiety for those who are afraid of the dentist. You will receive a sedative drug which works rapidly to create a relaxed state that is maintained and monitored throughout treatment.
Sedation helps with creating an optimal environment for you. Dentistry with sedation also allows us to complete multiple procedures in one appointment. You may not remember or be aware of any procedures or especially "getting numb." You breathe on your own and can often talk during the procedure.
This is not like the hospital anaesthesia where you are' knocked out' fully. If you are afriad of the dentist then sedation could be the answer.
You don't need to be afraid the dentist any longer!
Every dentist at Hallcraig Dental Care can offer you sedation, if you think this will be of benefit to you please discuss this during your initial consultation.
You can ask your dentist to refer you for a sedation assessment.
afraid of the dentist Glenmavis ~ afraid of the dentist Calderbank ~ afraid of the dentist Chapelhall ~ afraid of the dentist Glasgow ~ afraid of the dentist Motherwell ~ afraid of the dentist Hamilton ~ afraid of the dentist Baillieston ~ afraid of the dentist Bargeddie ~ afraid of the dentist Uddingston ~ afraid of the dentist Plains ~ afraid of the dentist Caldercruix